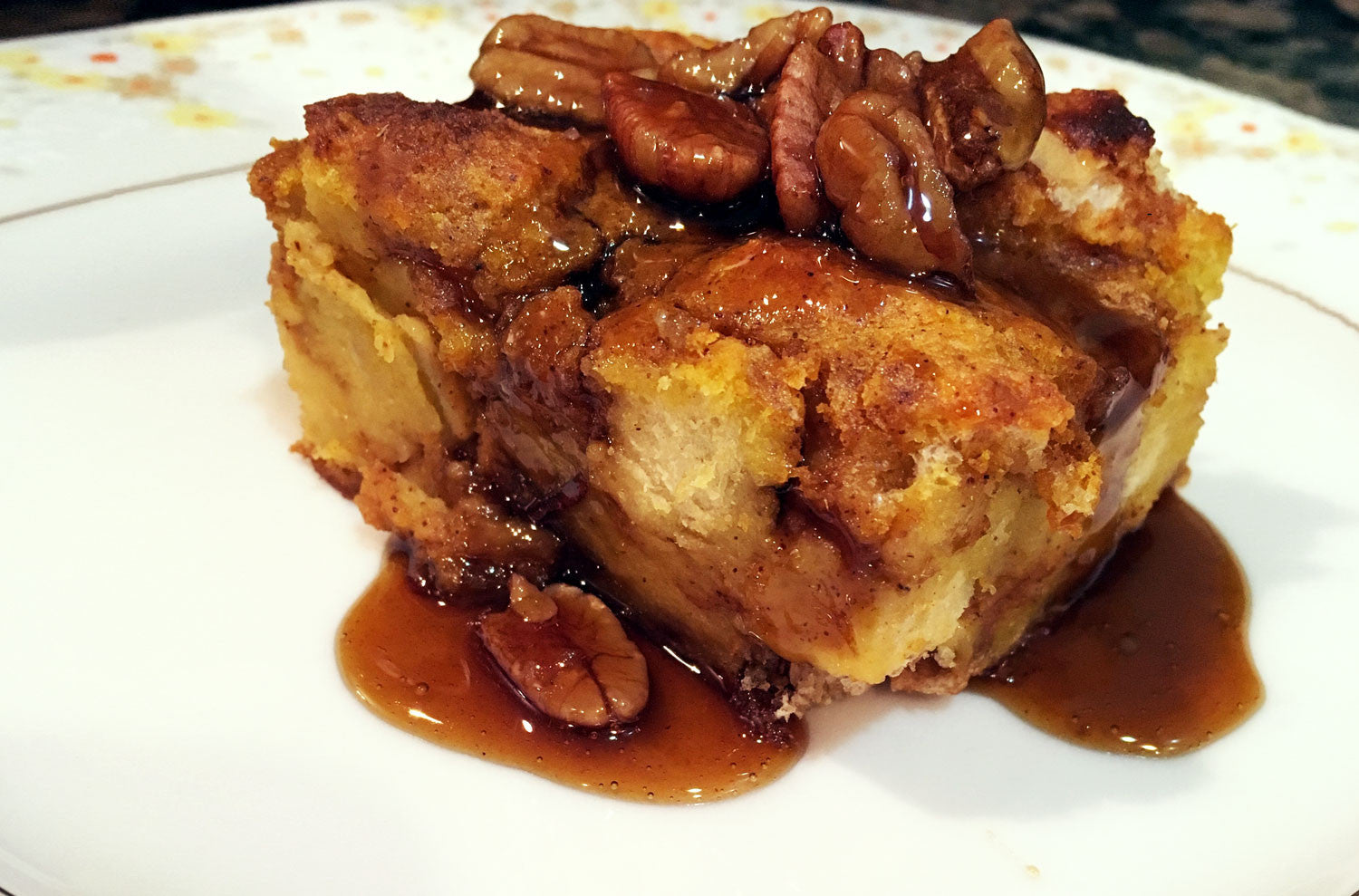 Pumpkin Pecan Bread Pudding Recipe
Looking for a way to use up the rest of your bread? Bread pudding is a foolproof backup plan to transform stale bread into a stunning dessert and we have an Aunt Sally's original recipe to share so you can enjoy our favorite. Don't forget our Gourmet Praline Pecan Topping to finish it off!
INGREDIENTS
1 loaf of french bread (day old)

1 cup heavy cream

1 cup half and half

15oz. can of pumpkin puree

1 ½ cups sugar

4 tbsp of melted butter

4 eggs

2 tsp vanilla

2 tsp cinnamon

1/8 tsp nutmeg

¼ tsp ground ginger

¼ tsp ground cloves

½ tsp ground allspice
DIRECTIONS
Preheat the oven to 350

°

F

Tear the loaf of french bread into small pieces and place in a 9x13 baking dish that has been sprayed with cooking spray.

In a small bowl mix together cinnamon, nutmeg, ginger, cloves, and allspice.

In a large bowl whisk together heavy cream, half and half, pumpkin puree, sugar, melted butter, eggs, vanilla, and one tablespoon from the bowl of mixed spices.

Pour the batter over the bread in the pan making sure all the bread is covered.

Bake at 350

°

F for 1 hour.

Pour Aunt Sally's Gourmet Praline Pecan Topping over the bread pudding to serve.
Bread Pudding Recipes
New Orleans folks love their bread pudding. Do you have a favorite bread pudding recipe substitution or recipe? As always, if you have a favorite praline recipe, please submit it to us at marketing@auntsallys.com.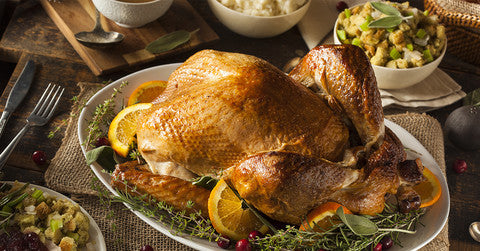 desserts
Thanksgiving recipes are always the best. Not that we need to wait until Thanksgiving to indulge in all the warm, rich, spiced goodness that our favorite recipes hold. For those of us who simply ca...
Read more