how we came to be so sweet
the aunt sally's pralines story
Aunt Sally's Pralines was founded by our family in the tightly-knit French Creole community of New Orleans in the early 1900s. Nearly a century ago, our founding family members, Diane and Pierre Bagur, lit a fire under a copper pot to bring our family's confectionary culture and love of New Orleans to the world.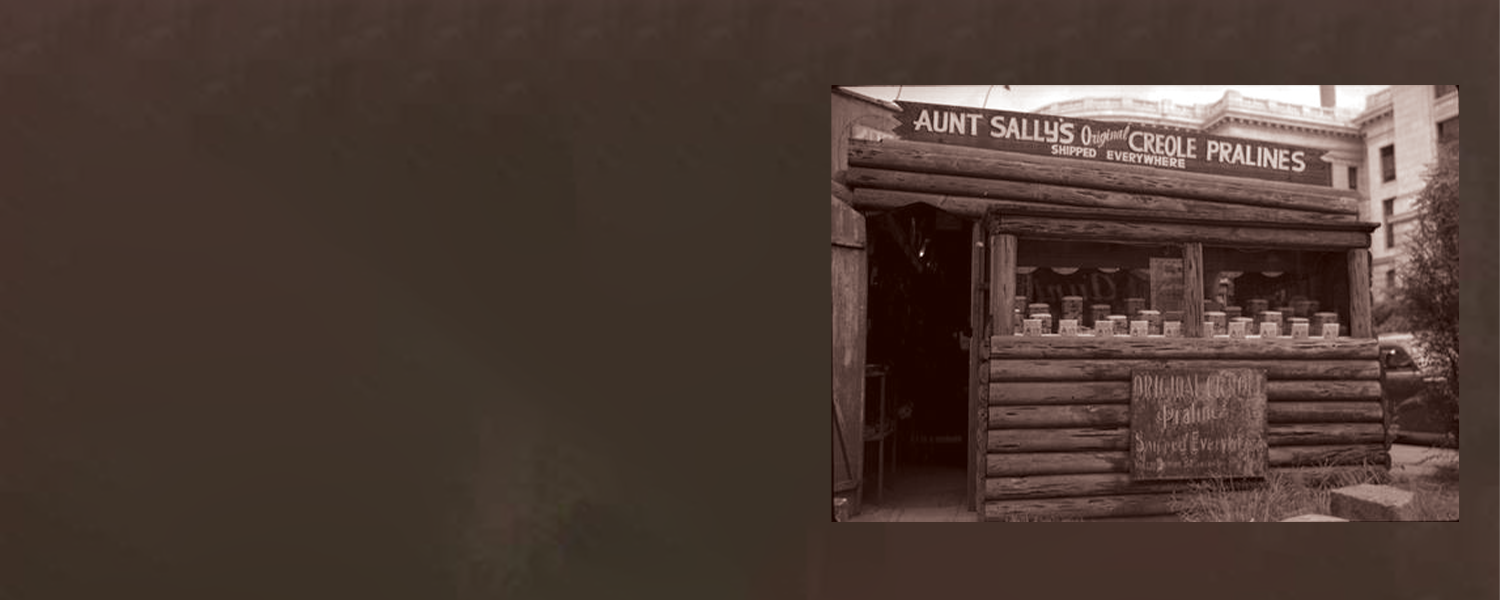 With the family recipe for French Creole-style Pralines, Diane and Pierre knew they could sweeten up their community and eventually the world! In 1935 they opened the first Aunt Sally's Praline Shop in the historic French Market, where they sold their delicious handmade pralines along with a collection of retail merchandise representing New Orleans culture and French Creole traditions.
OVER THE NEXT SEVERAL DECADES...
the family opened more stores and modernized their production facilities, evolving into an iconic New Orleans brand, selling what we now call our Original Pralines.
In addition to retail stores, Aunt Sally's Pralines successfully pioneered and crafted two new praline types: the Southern-style Creamy Praline and the decadent Chewy Praline.
learn more about our pralines
As our company and family grew, our family's values and passions for pralines never wavered. We've remained diligent and dedicated to hand-pouring pralines with the finest quality, locally-sourced ingredients. Additionally, we continue to add New Orleans gifts, home goods, and gourmet foods to our retail and online shops that best represent the tastes, sights, and sounds of our beloved home city of New Orleans.
Today, Aunt Sally's Pralines operates two retail stores: our flagship store at 810 Decatur Street in the French Quarter and our newest store at 750 St. Charles Avenue in the historic Warehouse District. We also operate online and through a well-defined community of bespoke retailers across the United States.
visit us!