giving you the inside scoop
how to make an Aunt Sally's Praline
Our famous pralines are created from a short list of quality ingredients, starring Louisiana pecans, Louisiana cane sugar, milk, and butter.
The pralines are cooked by hand over open flame in large, bowl-shaped copper pots. The iconic copper pots are ideal because of their ability to conduct heat at precise temperatures during the various stages of the praline cooking process.
Without these copper pots producing precise and even heat over time, Aunt Sally's Pralines wouldn't be be so perfect.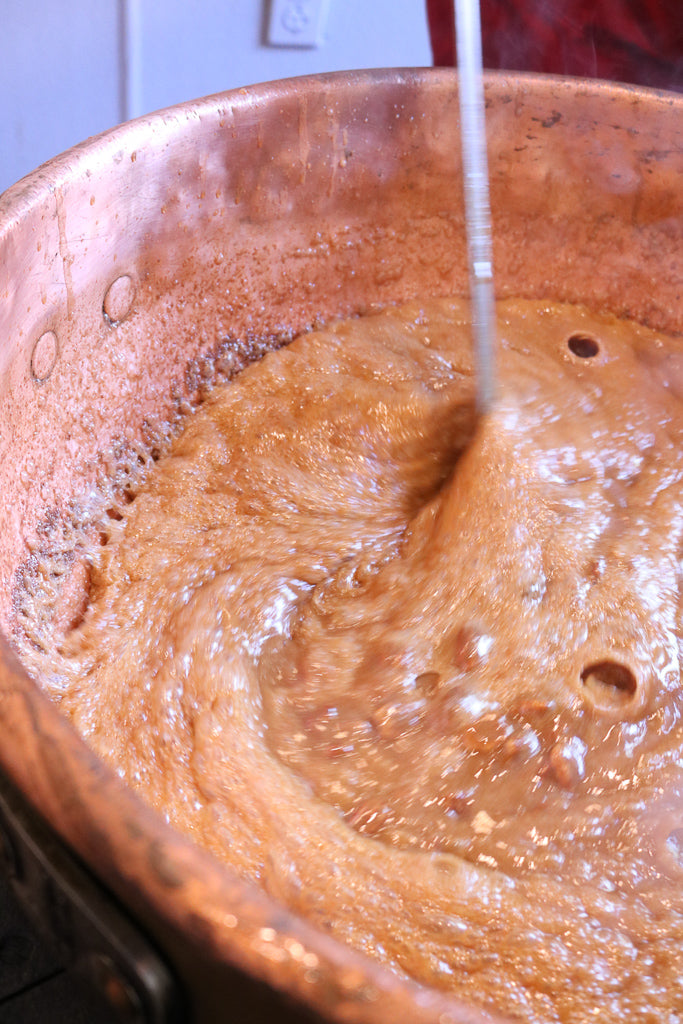 Our praline makers stir the hot liquid for approximately 30 minutes, and when the mixture is the right temperature, vanilla and other flavors are added according to our family recipes.
Once the ingredients are added together, our praline makers stir the pots vigorously in order to incorporate the proper amount of air as the candy cooks.
When the moment is right, they pull the pots off the stove and hand pour the pralines to the right size to cool in time for wrapping.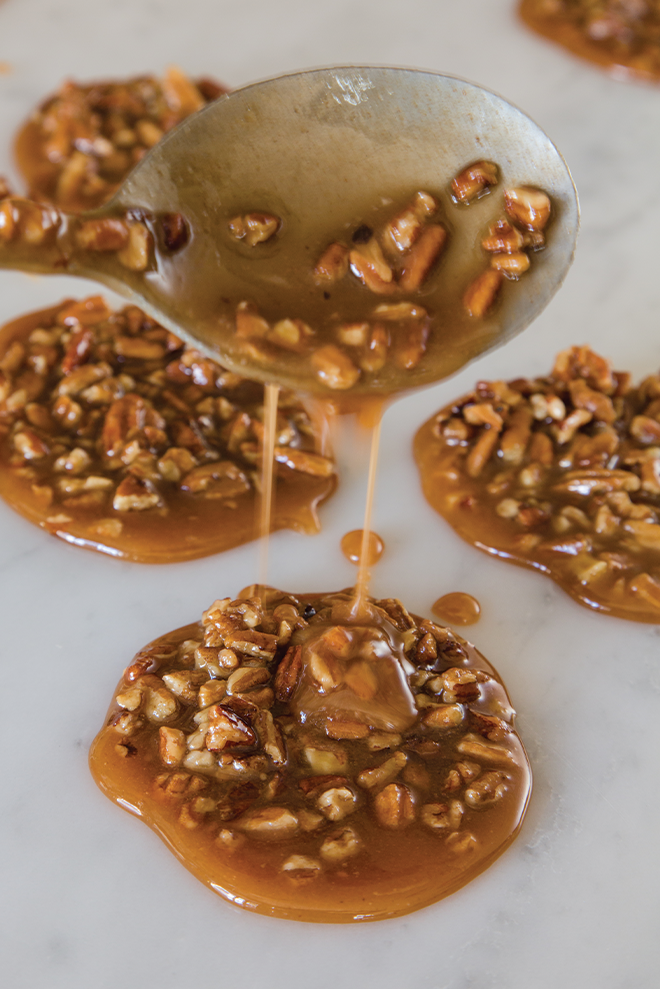 The Original Praline is made every day, using the original family recipe, cooked and poured entirely by hand, with no preservatives. It is a thin, slightly crispy candy with a perfectly balanced nutty sweetness, made in original and chocolate flavors.
The Creamy Praline is a thicker, fudge-like candy which we make in five flavors.
While our delicate Original Pralines are best enjoyed within two weeks of being made, the Creamy varieties have an eight month shelf life.
All of Aunt Sally's pralines are 100% gluten free and a certified Louisiana product.
See our pralines